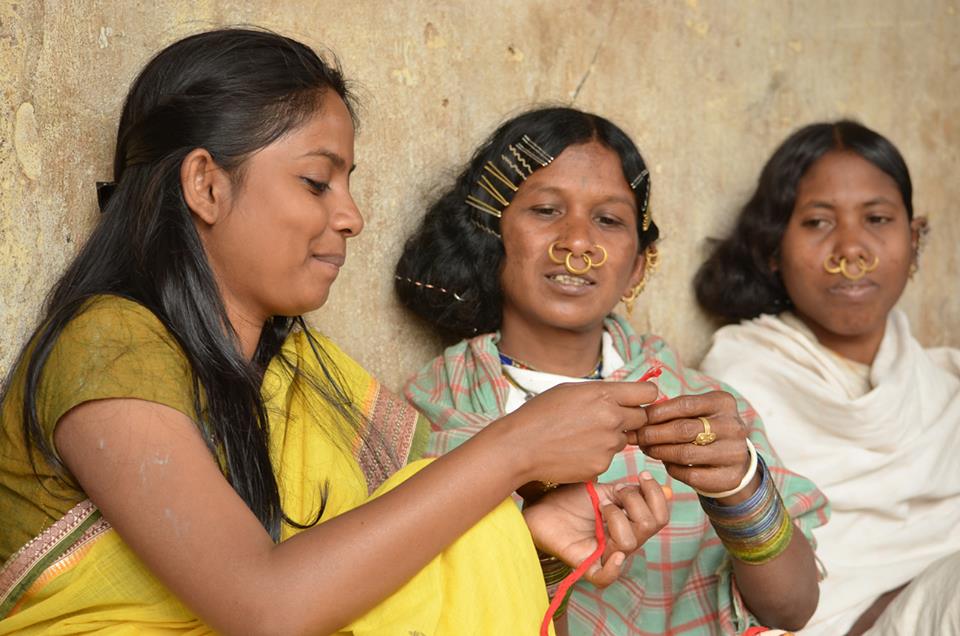 The story of Pankaja Sethi started with recreating, reviving and reinterpreting traditional forms into contemporary textiles. Her experimentation on running unstitched fabric with diverse vocabularies and fluid drapes across rural and semi-urban spaces of India is creating a space for the new audience that is interested in nuances of lost tradition and participating in creating transition adapted from Indian traditions.
PANKAJA SETHI studio creates hand-woven experimental textiles inspired from indigenous traditions weaving design language, craft and innovation together. Pankaja Sethi textiles are aesthetically simple and modern with contemporary appeal made by weavers of Odisha.
About
 Pankaja Sethi is a wandering textile designer, artist and researcher working with Adivasi women and weavers of Odisha over fourteen years. She studied Textile Designing National Institute of Fashion Technology, New Delhi and MA in Social Anthropology from the School of Oriental and African Studies, University of London.
In 2020 Facebook India covered her story with weavers of Odisha under 'Digital Beti' platform, and National Alliance of Women in Bhubaneswar awarded her on the International Women's Day for her outstanding work with handloom weavers. In 2019 Pankaja Sethi exhibited her textile art work at the 'Fabric of Being 'exhibition at the Nairobi Summit, ICPD supported by UNFPA along with Asia- Africa artist on women's sexuality and symbolism titled 'The Flaming Womb'. Pankaja Sethi showcased her design collection at Lakme Fashion week in 2018. She created textile art work titled 'The Reflection of Time & Nature' for the public art project Bhubaneswar Art Trail in 2018'.
She is recipient of Ministry of Culture fellowship 2018-20, Sahapedia-UNESCO fellowship 2017-18 on 'Kerang-The Bark cloth of Gadaba Adivasi women' , Nehru Trust for the Indian Collection at the Victoria & Albert Museum on 'Kotpad Adivasi Natural dye Textiles '(2009-10), 'Ganth ra Katha- The Quilting tradition of Ganjam'  (2015-16) and 'The Bark Cloth of Mahima Dharma ( 2017-18)', and National Folklore Support Centre – Tata Fellowship on Dongria Kondh Textiles 2012-13. She was selected for the first Asian Feminism and Transnational Activism, Ewha Global Empowerment Program- Ewha Womans University, Seoul in 2012, among twenty two women leaders of Asia.